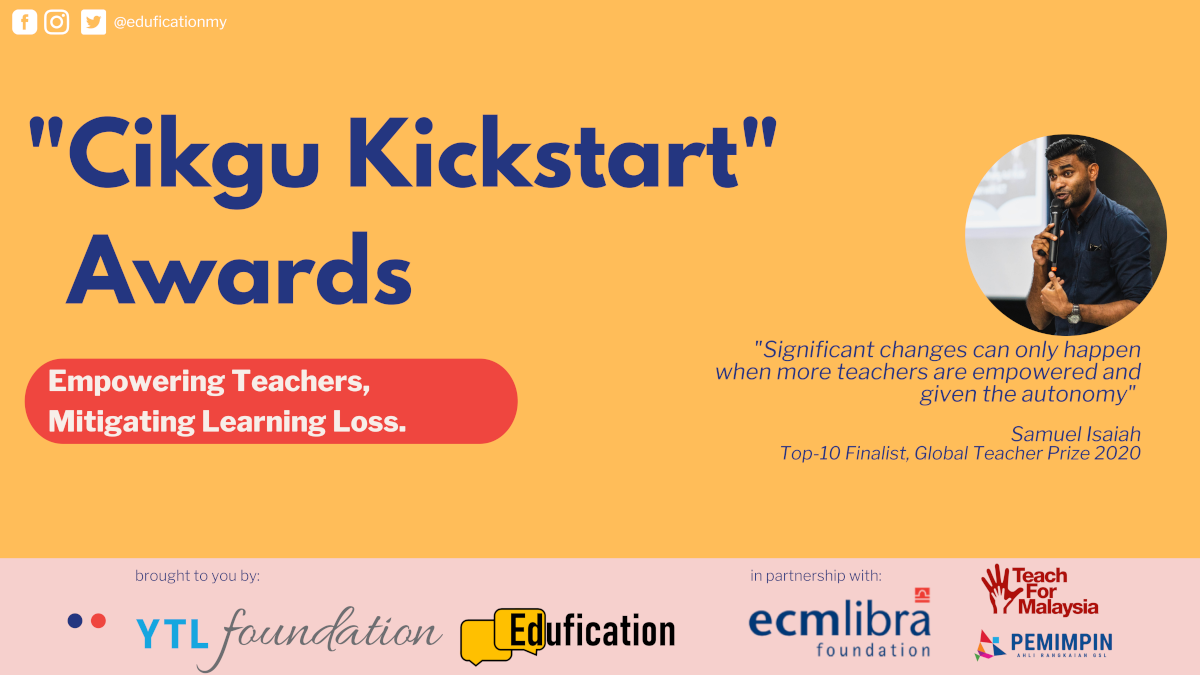 Cikgu Kickstart: 'The best way to help kids is to help teachers.'
The Cikgu Kickstart Awards, launched at the end of February 2021, is an initiative aimed at helping 15 teachers nationwide realise their aspirations for the classroom, beyond the classroom. Fifteen grants, ranging between RM2000 and 6000, will be awarded to teachers alongside a series of professional development workshops, seeking to identify exceptional and sustainable ideas. The ideas generated will be improved upon over the course of the workshops, eventually scaled appropriately for a nationwide audience. Datin Kathleen Chew explains that 'teachers are best able to create the solutions that will help their students mitigate against the learning loss experienced over the past year of the COVID-19 pandemic.'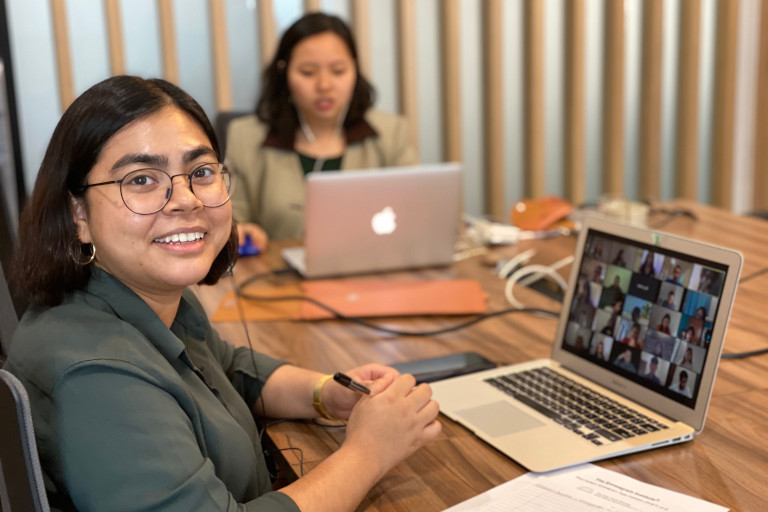 YTL Foundation Scholar Zoom Training 
On December 11 2020, an online training session for YTL Foundation scholars was held. The training was based on the Enneagram personality test, one which describes patterns in how people interpret the world and manage their emotions. The training session was conducted by Oh Chin Ai, a certified Enneagram trainer and former Teach for Malaysia Fellow.  In total, 30 scholars, both local and from the UK were able to attend the online training together, affording a new approach to scholar training sessions.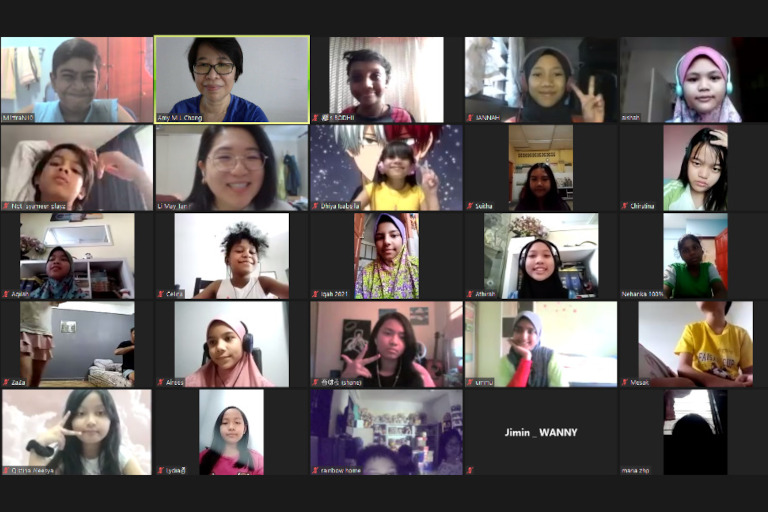 English Workshop 2.0
"I wish we could do this every Saturday. The activities, games & role play is so fun and there's so much discussion and sharing". ~ Shavitra, 9 years old, SJKT St. Joseph
Building upon the success of the first English Workshop in 2020, Leaps Academy has conducted a second online English Workshop alongside the University of Nottingham Malaysia Campus. The workshop was aimed at developing grammatical and verbal awareness in participants, growing their confidence while encouraging participation in day-to-day conversations.
60 children from the Sentul community, between the ages of 8 and 14, participated in the workshop, which ran for four consecutive Saturdays, involving over 30 student volunteers. The children were placed according to their current command of English, then assigned to smaller groups for more personalised interactions with student volunteers. These workshops were designed with children in mind: topics such as animals, friendships, daily activities, emotions, online safety and more were explored. All in all, participants were offered a holistic approach to improving their skills.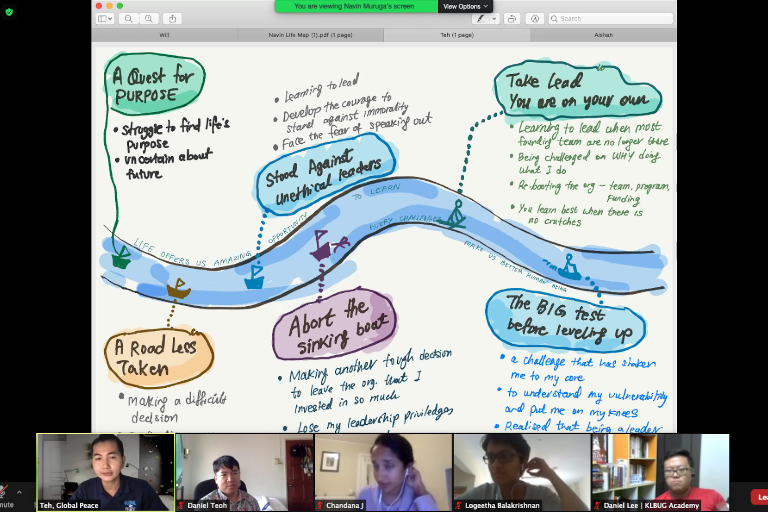 Acumen Academy Immersive Seminar
In February 2021, Acumen Academy Malaysia launched the 2021 cohort of fellows with its first-ever immersive seminar, which ran for six days. The seminar series was comprehensive, covering applicable matters which adhere to Acumen Academy's goals, such as life maps, managing polarities, and embracing discomfort to encourage collective growth. This year's Fellows are from a diverse range of sectors, including, but not limited to: Cheryl Goh, Group VP of Marketing at Grab; Awang Saifeluddin, who works on eco-tourism with indigenous peoples in Sarawak; Will Chua, the co-founder of FOLO Farms; and 14 other Fellows from across the country. Fellows came together virtually for the first time since the selection conference in 2020, eager to learn and forge a bond as a collective.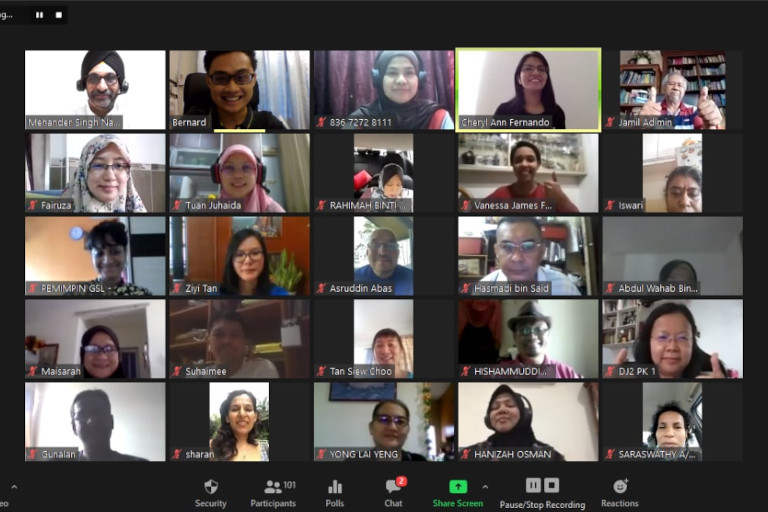 Pemimpin GSL: School Leaders Masterclass 
In February, PEMIMPIN GSL launched the second series of their School Leaders Masterclass series, conducted by Dato' Dr. Mehander Singh, the former director of Institut Aminuddin Baki. Dato' Mehander imparted wisdom on how leaders could encourage teacher leadership amongst teachers, fortifying relationships in school. As a further highlight, Dr. Mehander shared strategies schools could employ in their roadmap toward resuming lessons in-person. He reminded leaders to prioritise engaging with the mental and emotional wellbeing of students as schools reopened, before embarking upon lessons. The session was attended by over 80 participants from a nationwide network of school leaders! Watch the session HERE.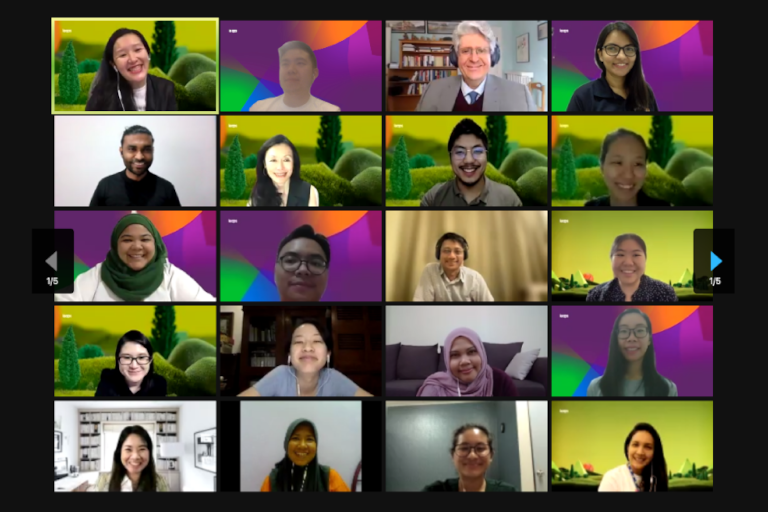 Leaps of Knowledge: Episode H(ere to Make a Difference)   
YTL Foundation, in collaboration with FrogAsia, held our first online Leaps of Knowledge event early in March. A host of leading educationists, teachers and parents converged digitally on 3rd March 2021, spanning 3 continents at Leaps of Knowledge: Episode H(ere to Make a Difference). Leaps: Episode H featured the premiere of a documentary-style episode, shedding insightful and global perspectives on the topics discussed, as well as practical workshops. An illuminating Masterclass was held by Professor Fernando Reimers, the Ford Foundation Professor of the Practice of International Education at Harvard University. During the session, he provided insights on building a culture to teach, offering words of hope and inspiration: 
"It's a journey. In every system, people have different stages of development. If you focus only on the deficiencies, you end up creating a world that is sick. It's much more productive if you start looking at the people who are doing good things, and put a spotlight on them. There is something amazing that happens when you look at the goodness in the world and you build on that." 
A highly-anticipated event, it did not disappoint! 
To read more about the 5 Education Revelations shared by global thought leaders at Leaps: Episode H., click HERE.