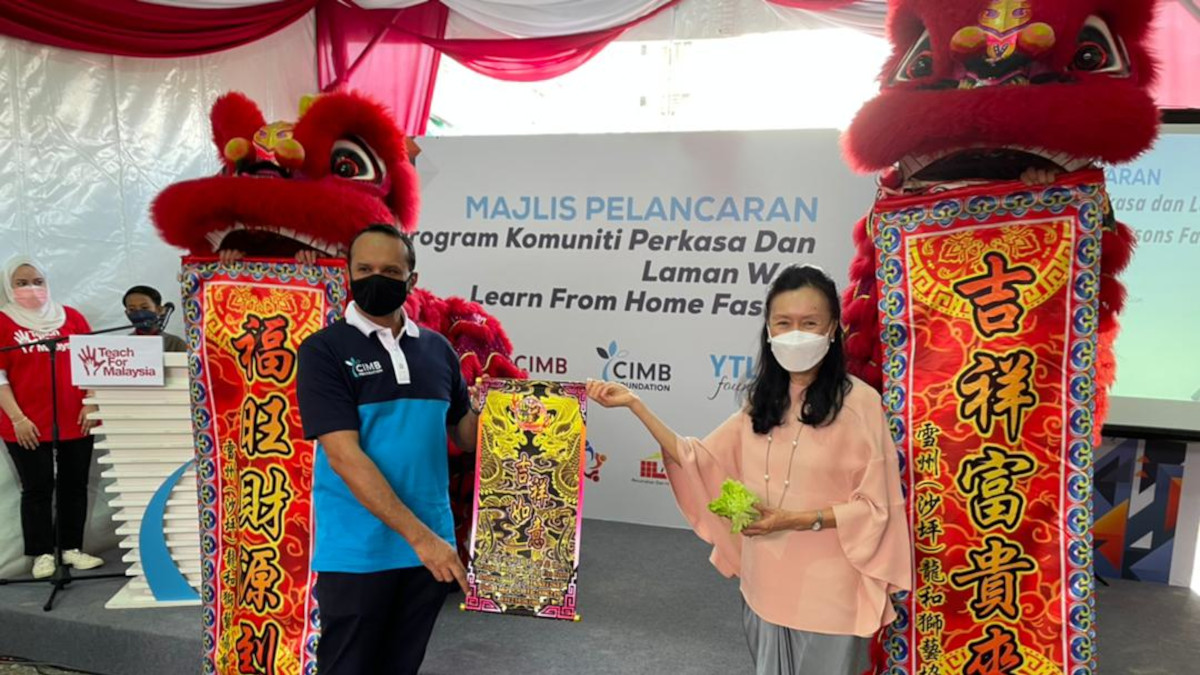 Making Education More Accessible
As schools reopen steadily over the coming weeks, education recovery will prove to be perhaps more vital than ever in the pandemic period. Phase 2 of the Learn From Home Frog School lessons, launched in February 2022, comes at an opportune moment to assist in facilitating inevitable gaps resulting from school closure. The partnership between CIMB Foundation, Teach For Malaysia (TFM) and YTL Foundation exemplifies how organisations are able to achieve more through collaboration.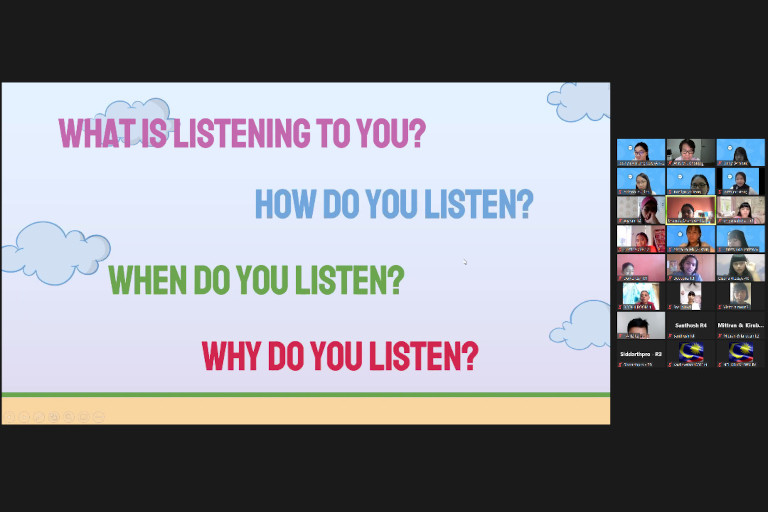 The Art of Listening

.
On 23rd January 2022, a value-based educational programme was conducted via Zoom by 7 volunteers from the Ariston Club of Heriot-Watt University. With an emphasis on the importance of listening and staying focused on given tasks, 20 students from Leaps Academy, between the ages of 9 and 14, participated in the programme. They were assigned into four breakout rooms and a series of games were incorporated into the session to heighten their engagement with the material. Students were required to practise active listening at all times, learning how to accurately listen as a means of completing tasks given.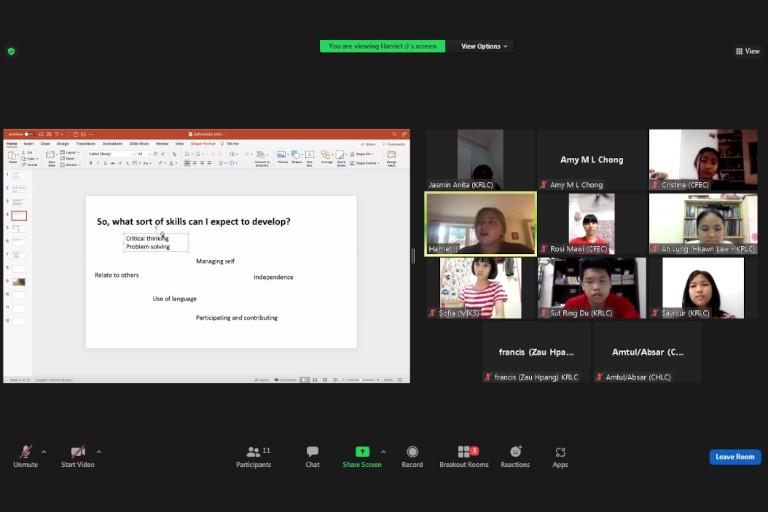 Soft Skills Programmes with
Harriet Rogan
Harriet Rogan, a student from Bath University volunteering with the Building Bridges Beyond Border programme, conducted a series of soft skills programmes for refugee youth between the ages of 13 and 18 biweekly, beginning January 2022. In the first session, she introduced soft skills such as interpersonal skills, communication, critical thinking, problem-solving, conflict resolution, creativity, adaptability and teamwork. In the following session, she incorporated games related to self-awareness. These activities facilitated students in understanding more about themselves through sharing their interests and dislikes. In the next session, students learnt about trust through videos and scenarios.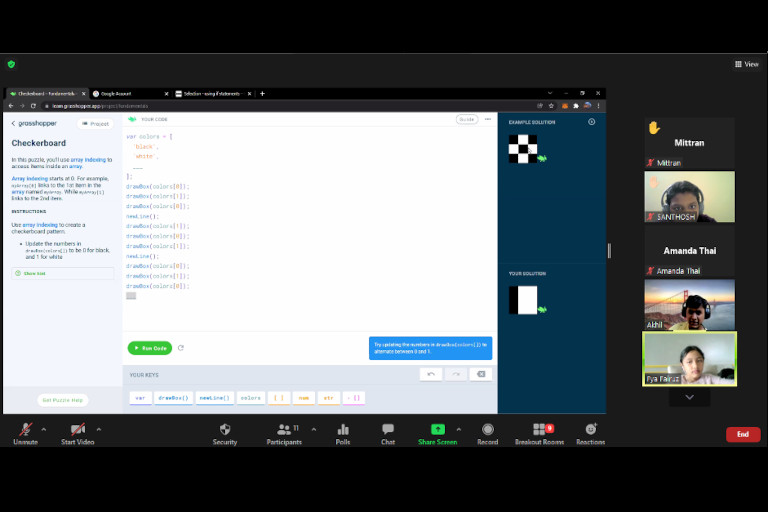 Coding for Beginners

.
At Leaps Academy, a coding class was also held via Zoom by Akhil, an IT student, for 9 students. The course was held over five days in January 2022. With each session lasting an hour and a half, students were introduced to Python, basic knowledge of coding andasic fundamentals and commands. The coding application Grasshopper was used for coding practices, and Scratch was utilised to create interactive animation. At the end of the series, students expressed an interest in further exploring coding.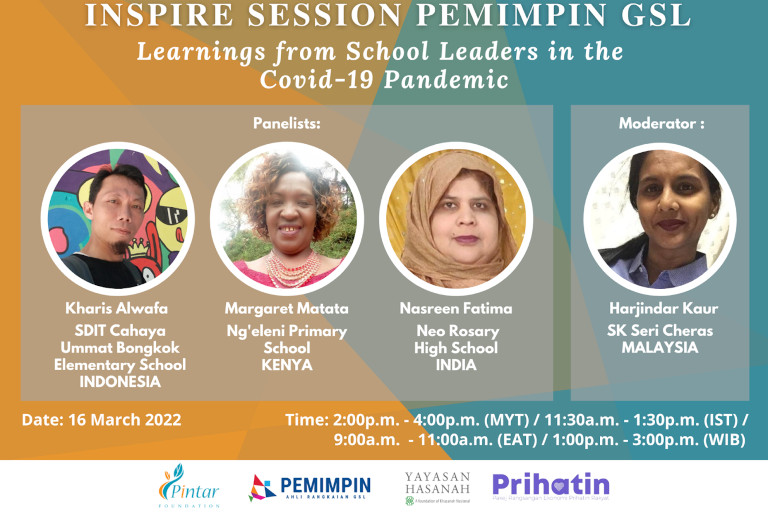 PEMIMPIN GSL: Learning from School Leaders in the Covid-19 Pandemic 
On 16 March 2022, PEMIMPIN GSL organised an international Inspire Session. 120 school leaders gathered together to glean insight on how school was carried out during the pandemic, from three school leaders based in Indonesia, Kenya, and India. Topics include project-based learning in school, focusing on the foundations of literacy and numeracy and a project learning community. A school leader from Negeri Sembilan expressed her deepest gratitude after joining the programme, stating she 'would recommend this to my fellow school principals.' The second international sharing session through the Program Kepimpinan Dalam Talian (PPLPS) programme, PEMIMPIN GSL will be looking into similarly international sharing sessions for future programmes.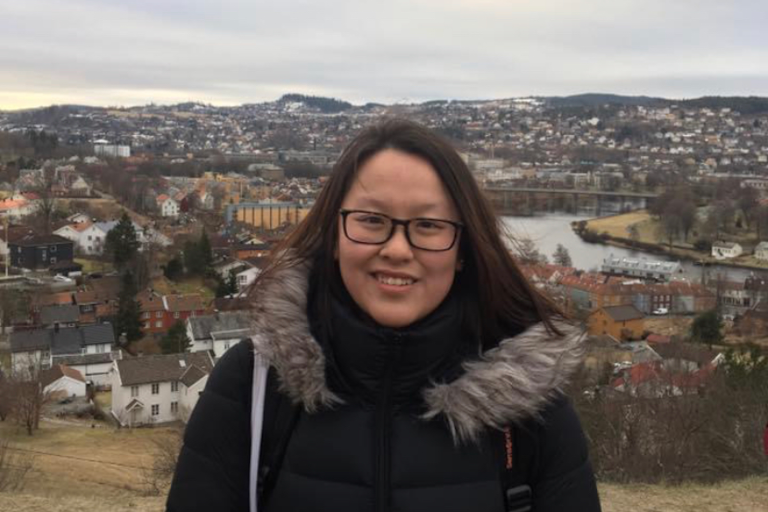 YTL Scholar Update: Shannon Wong
Shannon Wong is a recent graduate from Monash University Malaysia and a former YTL scholar. At present, she is based at FrogAsia as a Project Executive. During her years as an undergraduate and postgraduate, while majoring in economics with a minor in marketing, Shannon was actively involved in the volunteer and newspaper societies, in addition to notable student conferences at the National University of Singapore and Trondheim, Norway. Today, she is a key figure in fostering the company culture of those at FrogAsia, affectionately named Froggies.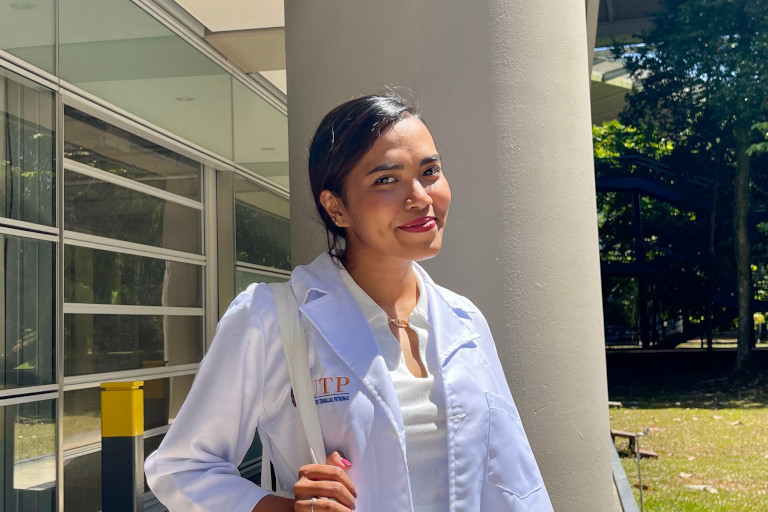 YTL Scholar Update: Dayang Dania
Having received a YTL scholarship in the second year of her studies, Dayang Dania is currently in the third year of a civil engineering degree at Universiti Teknologi Petronas and is thriving in various ways.  Prior to the lockdown, she was active in on-campus event management and participation, switching lanes during the lockdown. At the start of the MCO period, she was tasked with managing a project where RM20,000 was raised for a care home. Recently, apart from a daily commitment to running, she began taking up horse-riding lessons in Johor, where she is based for her internship with YTL Construction, to challenge her individual growth.