Building Upon Foundations
Adjusting into the 'new normal'.
As we entered the second year of the pandemic, it became apparent that long-term solutions were required to confront present-day challenges. At the start of 2021, we aimed to build upon the groundwork laid out in the previous year. At YTL Foundation, we worked with our partners to scale the impact of the Learn From Home initiative to reach another 730,000 families, equipping each with a smartphone and data. We created more lessons, adding Bahasa Melayu to our library of online lessons and started Leaps Academy – our online learning centre – marking an important turn in 2021. Various collaborative initiatives were fostered between the Foundation and other social purpose organisations, resulting in substantial financial assistance and lessons being offered to families and their children, in light of more school closures and difficulties with accessing a stable education.
---
25 Years of Enriching the Community
Marking our 25th anniversary in 2022, the Foundation will continue to strive towards building a better society for Malaysia, through education at the core of our efforts. Enjoy the video above looking back on our major milestones since we were established in 1997.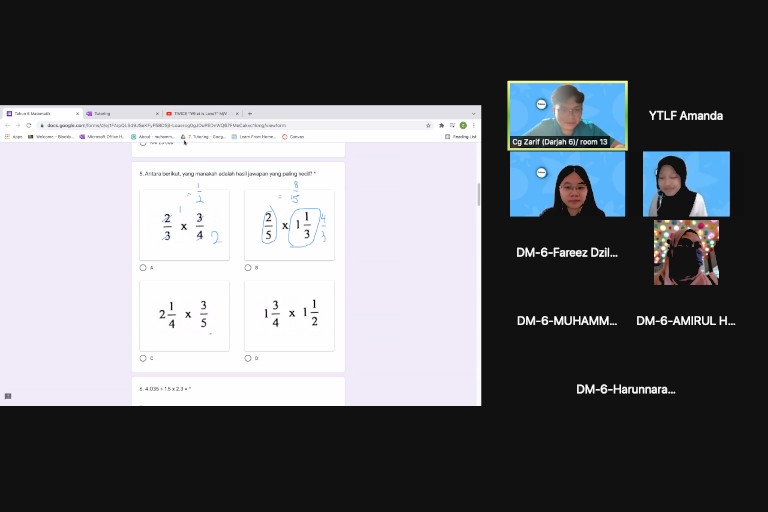 MyPJ Mathematics Classes
In collaboration with MyPJ, a Petaling Jaya-based community group serving the needs of children from PPRs Desa Mentari, Sri Pantai and Pangsapuri Angsana, Leaps Academy launched Mathematics classes on 27th November for 40 students between the ages of 7 and 12.
The fifteen (15) volunteer teachers who participated in this programme are students from University Malaya (UM), Heriot-Watt University and Universiti Tunku Abdul Rahman (UTAR). Teaching online classes was a new but nevertheless enriching experience for most of them.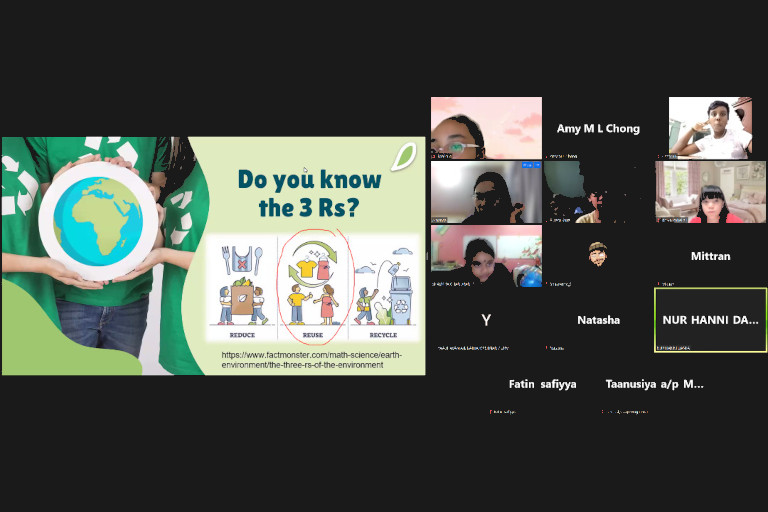 Leaps Holiday Programme 4.0
Leaps Academy conducted its fourth holiday programme during the school holidays, from 13th to 17th September 2021. An average of 45 students between the ages of 7 to 16 participated in the programme. Students were asked to explore the interests and values that shape their internal identity, and put these thoughts into action. This time, the environment was part of the focus. Students were taught about what it means to take practical action in promoting sustainability. Following which, global chains of interdependence were highlighted in the form of studying imports and exports, and how these networks affect the availability of local and imported goods. To conclude with, students were beckoned to engage with the Sustainable Development Goals (SDGs), aimed at engaging their ambitions to the SDGs.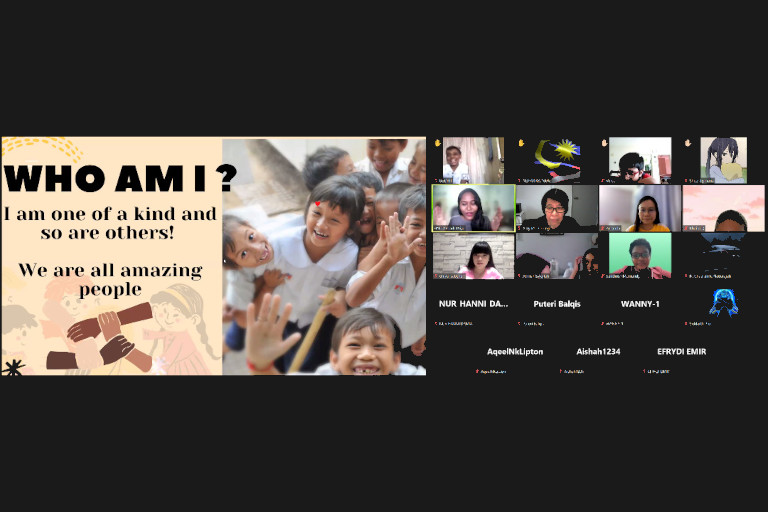 Respecting Others in All Human Diversity and Resilience at Leaps Academy
A programme aimed at fostering a positive learning environment, which will in turn enhance academic achievement and social skills, was held at Leaps Academy over two sessions in September and October 2021.
Ms Rajapriyah, a program coordinator with Financial Industry Collective Outreach (FINCO), conducted the first session on the value of respect. A series of games and activities were incorporated to educate participants on the importance of respect. Participants found themselves learning more about themselves and other participants, identifying similarities and differences alike. From there, Priya emphasised the value of respect would be crucial when we had different values and opinions.
In the second session, participants were asked to consider resilience. Today, resilience is imperative in helping students endure difficult situations and manage their emotions. Various interactive activities were held to help participants engage collectively, with practical ways to build resilience offered at the very end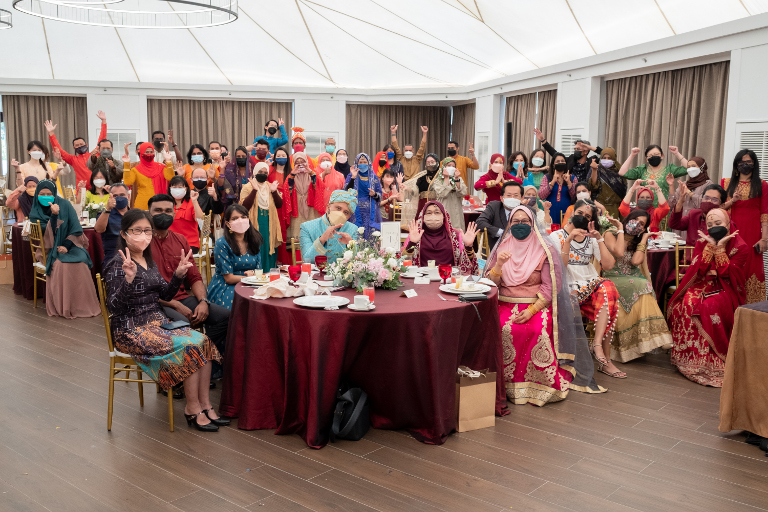 With the support of YTL Foundation, PEMIMPIN GSL ended the year by graduating 46 school leaders from the two-year Fellowship Programme! Throughout the year, 14 workshops and multiple coaching sessions were held, on top of professional learning communities (PLC) to develop leadership.
With the Fellowship Programme being conducted chiefly online due to the pandemic, Pemimpin GSL were grateful and honoured to celebrate these school leaders in a face-to-face graduation ceremony at The Majestic Hotel. The ceremony was filled with thrilling activities, such as a Bollywood dance, icebreakers and affirmation activities. Various guests of honour were in attendance to celebrate graduands, including Dato' Kathleen Chew, Programme Director of YTL Foundation and multiple stakeholders from the Ministry of Education.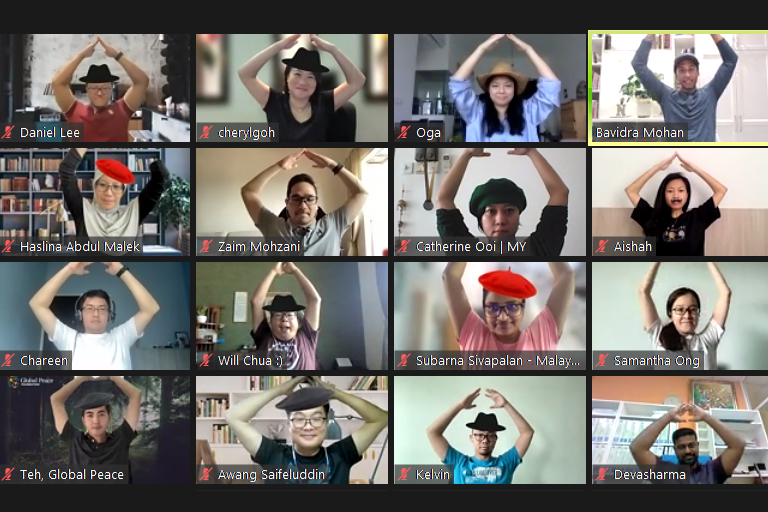 Acumen Academy Malaysia
"The confidence from being with the cohort, plus the circumstances the pandemic brought, fuels my sense of fearlessness." – 2021 Malaysia Acumen Fellow Siti Aishah, Founder of Soroptimist Puberty Organising Toolkit
This year, the number of Acumen Fellows Malaysia grew to 38, with 18 new Fellows across Sarawak, Klang Valley, Perak and Kedah. Fellows persisted through 21 days of virtual activities, 10 days of workshops and countless hours of peer discussions and feedback, aiding a transformation in their leadership.
The cohort openly discussed their diverse experience in leadership, the system and their hopes through powerful Good Society Reading sessions, where writings such as The Ones Who Walk Away from Omelas by Ursula K. LeGuin, Letter from Birmingham Jail by Martin Luther King, Jr. and The Road to Self-Renewal by John Gardner were considered. The Fellowship is a lifelong accompaniment and collaboration among leaders. We saw two Fellows join another Fellow as board members of her turtle conservation effort in Pulau Lang Tengah, and we look forward to more meaningful collaborations within and across cohorts.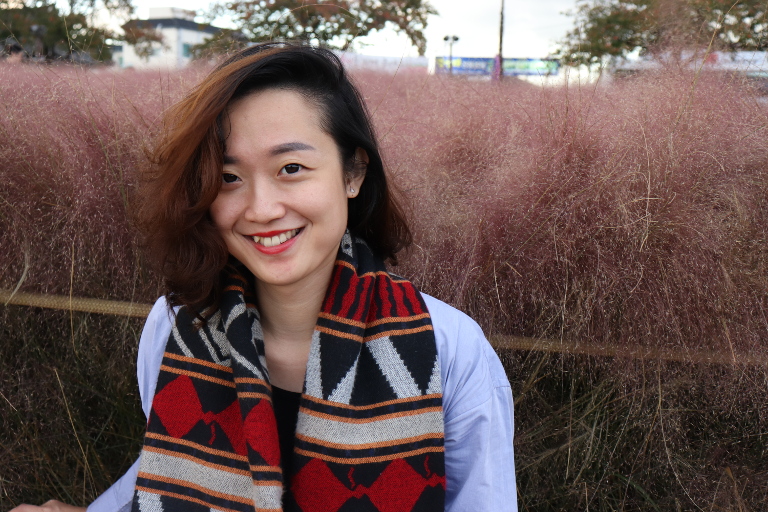 Amelia Liew joins Acumen Academy Malaysia!
Amelia Liew manages recruitment, selection, and marketing at Acumen Academy Malaysia. Amelia holds a Bachelor of Science in Housing, Building and Planning (Architecture) and worked as a tutor prior to joining Acumen. Amelia believes that mindfulness can transform the way the world operates and believes that her quest of sustainable living and mental wellbeing can be translated into the grassroots effort at Acumen. Through Acumen, Amelia is hoping to achieve a growing community of followers in Malaysia who adhere to the ethos of moral leadership. Amelia enjoys hiking, impromptu travels and finding serendipity in the minor details encountered in an unexpected journey.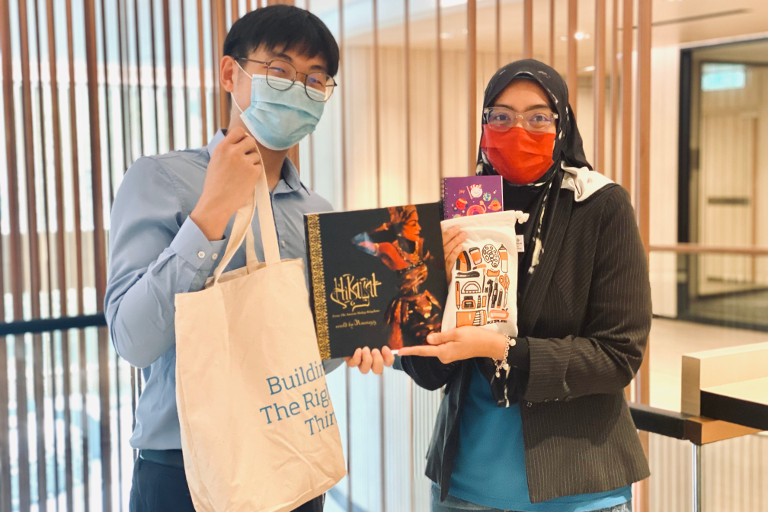 Christmas Cheer at YTL Foundation
YTL Foundation in collaboration with YTL Construction brought cheer to 200 YTL staff children by giving away Christmas presents. To honour our annual Christmas celebrations, Leaps Academy also distributed lunch boxes to 280 underprivileged-students who attend Leaps Academy online classes.