Learn From Home – Kampung Sion
When MCO bulldozed into our lives, we were left reeling. And in varying degrees of disbelief, we began to pack our desktops into our car seats, printed as many documents as we thought we would need, created our Zoom accounts and closed the doors to our offices, unsure when we would next be back. 
As it turned out, that would happen months later. 
But as we've each learned to cope with Work From Home and the 'strange' reality of stepping back into the office, there remains a portion of our society that is often overlooked. A society that we were first introduced to back in November 2019 when Kampung Sion reached out to us for help with clean water and electricity. 
How have they fared during this MCO/RMCO period? And how has the YTL family been involved?
This is their story and of how we can continue to positively impact our community through the power of connectivity.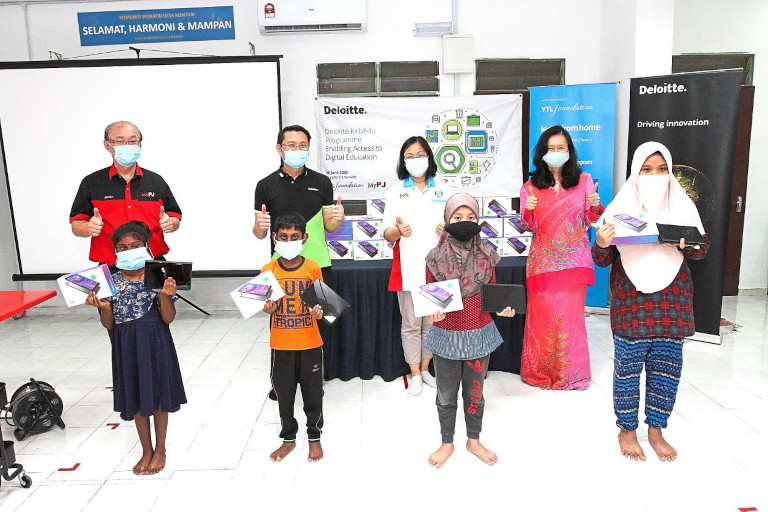 Deloitte & MYPJ @ PPR
Thanks to a cross-collaborative effort between YTL Foundation and Deloitte, a hundred children from B40 households, in PPR Desa Mentari PJ and PPR Sri Pantai KL, received a tablet as well as a 40GB data plan to facilitate learning from home. This was followed up with an introductory lesson held at Desa Mentari PJ, where 50 children were able to enjoy free YES 4G internet, supporting them with an uninterrupted virtual education. Following which, students were able to experience lessons from the
comfort of their own homes on evenings. The initiative is ongoing, with classes conducted by Deloitte staff.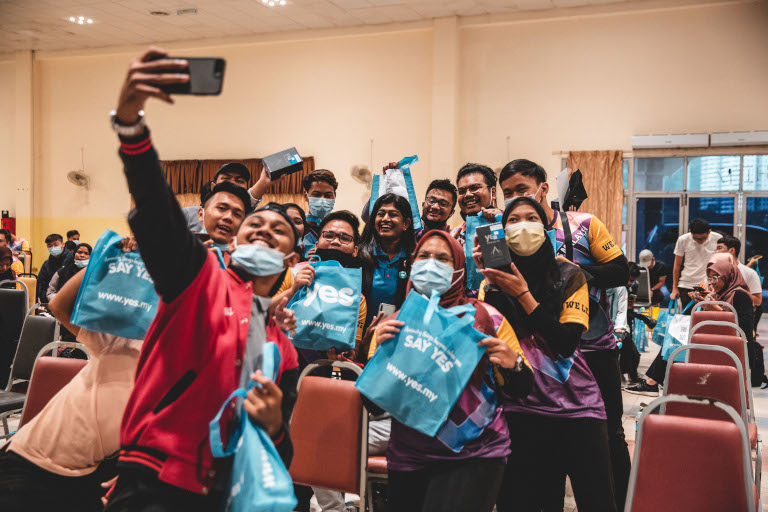 LFH – Universities
Building on the early success of the Learn from Home (LFH) initiative, the Foundation extended the offer of a free 40GB data plan to all students and faculty members from more than 20 universities. As a way of actively aiding the LFH initiative while fulfilling industry requirements, 30 students from Universiti Kebangsaan Malaysia's Centre for Research in Language and Linguistics have come on-board to develop more Bahasa Malaysia and English lessons for all school going students. YBhg. Prof. Dato' Ir. Dr. Mohd. Hamdi Abd Shukor, Vice-Chancellor of UKM, welcomes this opportunity for a fruitful contribution between the private and public sectors.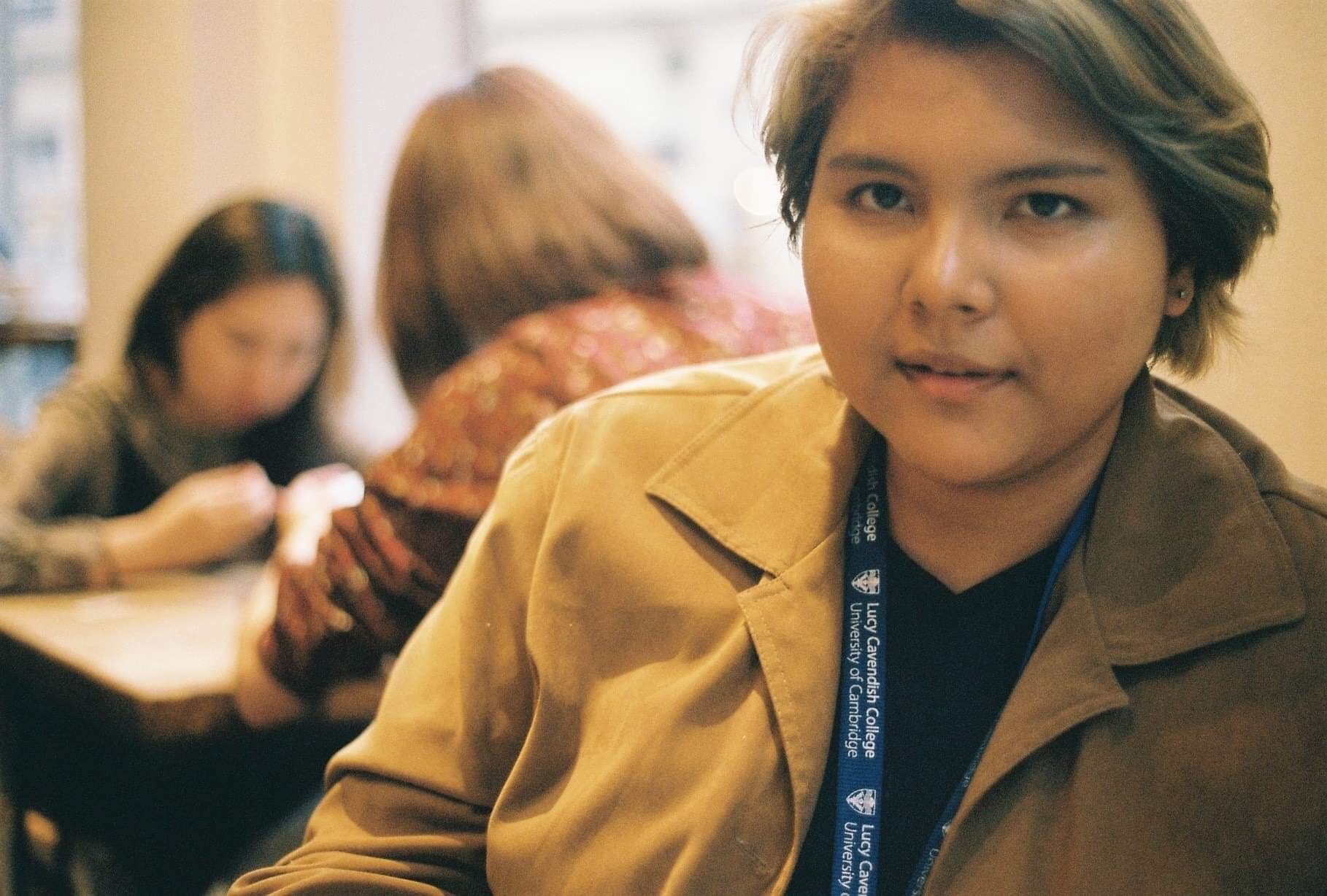 Scholar – Shameera Nair Lin
Somewhat reserved in her formative younger years, writing aided Shameera in finding her voice, swiftly materialising into a lifelong passion. With her pen as her sword, she graduated with a First in English from the University of Cambridge. During her time there, she was – amongst other things – the faculty representative for two consecutive years, a founding member and President of Bread Theatre and Film Company, and also co-wrote a Malaysian-British play titled 'Corpsing'. She has now returned to Malaysia, joining YTL Corporation as part of the Creative Communications team.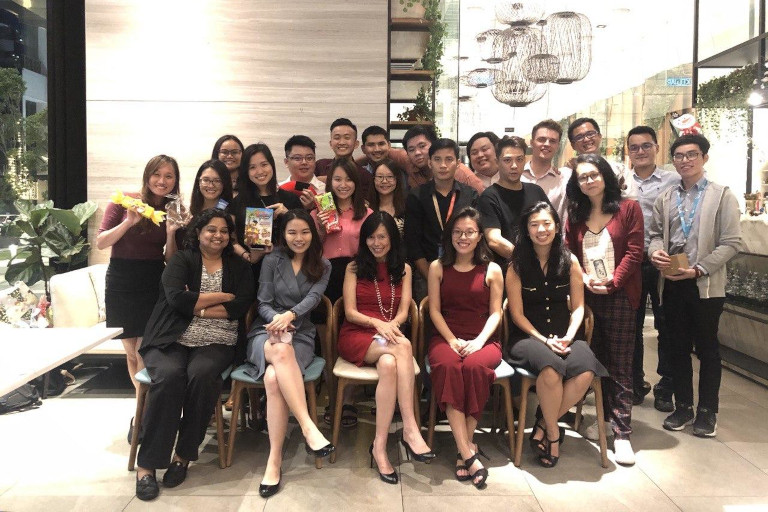 YTL Scholar Alumni Network
The YTL Scholar Alumni Network (YTLSAN) are a group of former Foundation scholars, coming together with the aim of 'empowering YTL Foundation scholars' in becoming 'resilient and impactful' leaders. Together, they aim to unite scholars across all disciplines, forming genuine connections. To register interest, please send an email to Tiffany Chua (jingwen.chua@ytl.com.my) and Jeremy Foo (jeremy.foo@ytl.com).