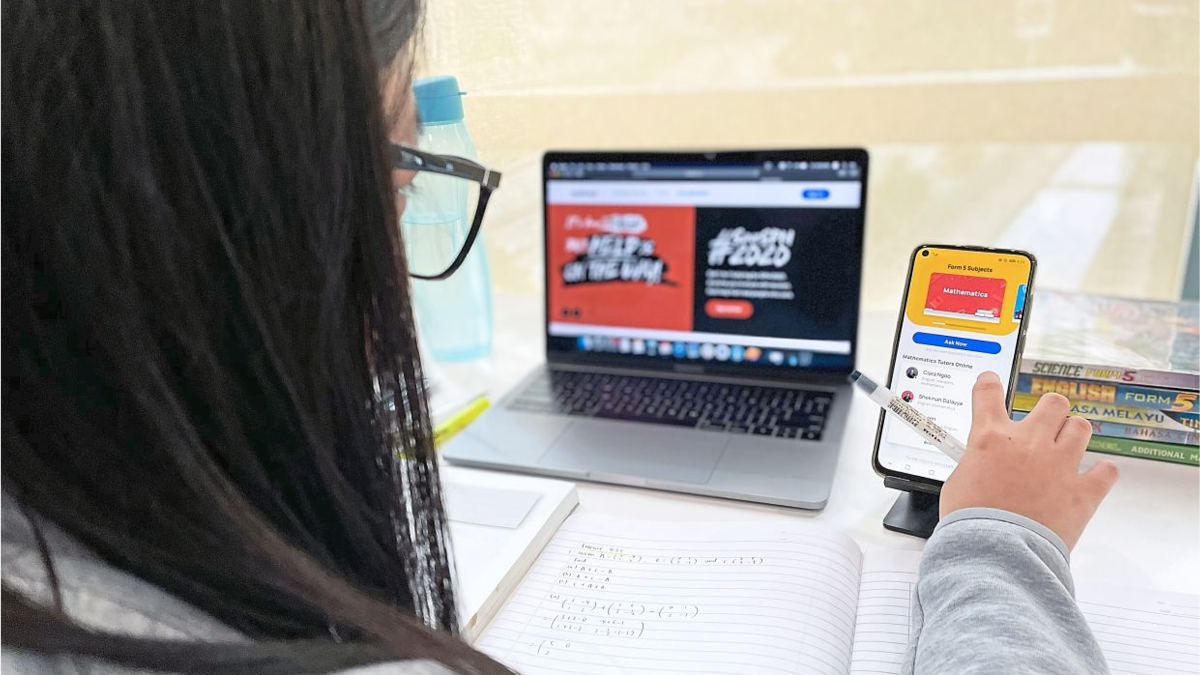 KelasKita: An Opportunity To Broaden Learning Possibilities
KelasKita is an online programme which allows education implementers to provide tuition through volunteers to children in local communities using our Learn From Home lessons and the Frog Spaces application on the FrogAsia's virtual learning platform ("Frog VLE").
Working with Teach For Malaysia and FrogAsia the KelasKita playbook – a step-by-step guide for implementers, teachers and volunteers running the programme, has been developed to support the programme.
The programme is available for all school-going students, with a focus on Bahasa Melayu, English, Mathematics and Science. To learn more about its founding and what is in the works, we spoke to Amy Chong, Head of Academy from Leaps Academy, YTL Learning Space and Fam Li Ying, Head of Growth from Teach For Malaysia.
25th Anniversary Special Features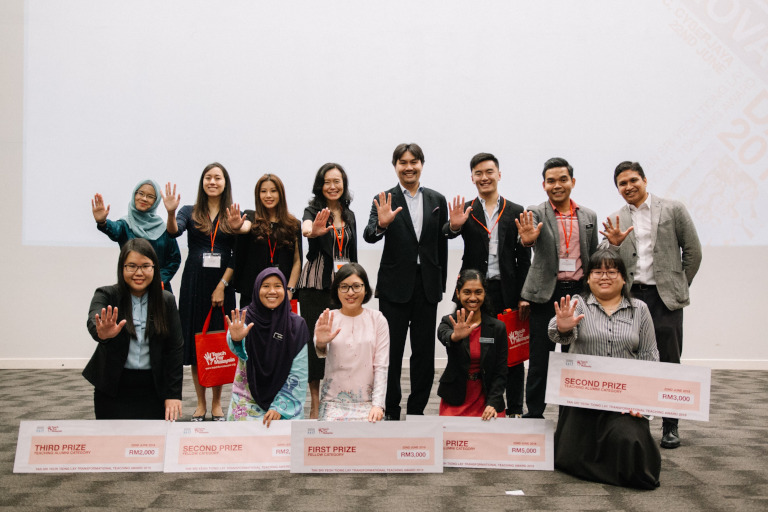 Partnership With Teach For Malaysia
Ten years ago, in 2012, a longstanding partnership between Teach For Malaysia (TFM), a non-profit organisation based on the Teach First initiative in the UK, and YTL Foundation was first formed. 
Transformation at SJK(C) Sin Min
SJK(C) Sin Min, a school for special needs students in Perak, was the second recipient of a Frog Classroom catered towards students with special needs. Since its development in 2018, the classroom itself, as Cikgu Iznida, a former teacher at the school states, made it possible to pursue therapy sessions as a way of supporting cognitive as well as social and emotional development. Containing multiple features, the focus of teachers at the school is to integrate academic sessions alongside therapy and interactive sessions, using tools available in the classroom design – such as wall climbing, a swing, a ball pit and slide – to improve fine motor skills and sensory issues.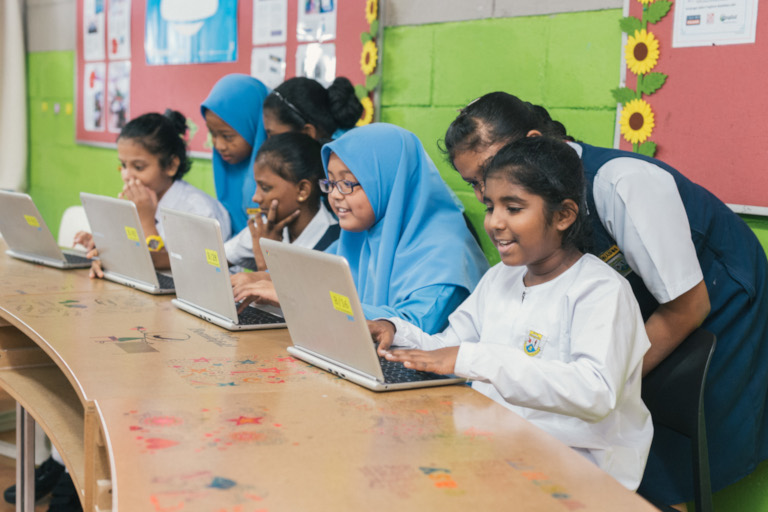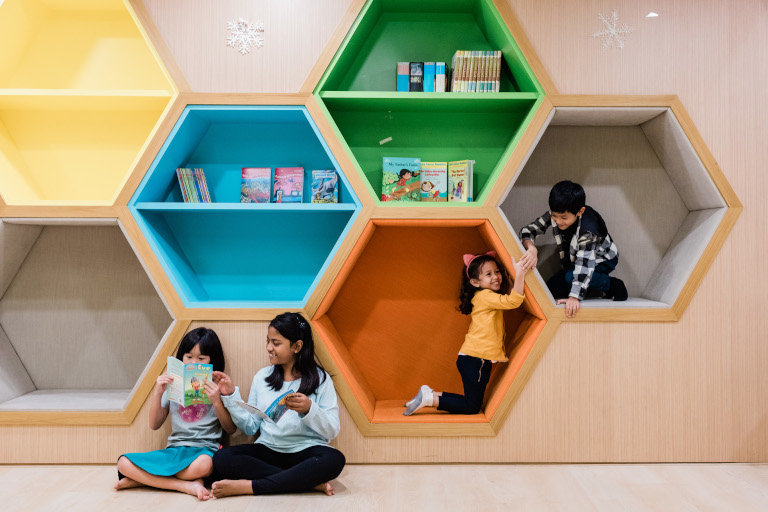 Redesigning Spaces at CLIC & 54C
The very first Frog Classroom, built in 2014, marked a milestone in the Foundation's subsequent efforts to design effective learning spaces across the nation. The precision of its conceptualisation is unmistakable: curved tables are used to make the best of the layout, with vibrant colours utilised in its design to make it fun and invigorating for students. For the architectural department in YTL Construction, a humble team of 6, the creation of the first Frog Classroom was a time where, as Myra Superio notes, the team managed to pull together different forces to finish what had seemed impossible. With two to three weeks to conceptualise, and one week to bring the idea to life.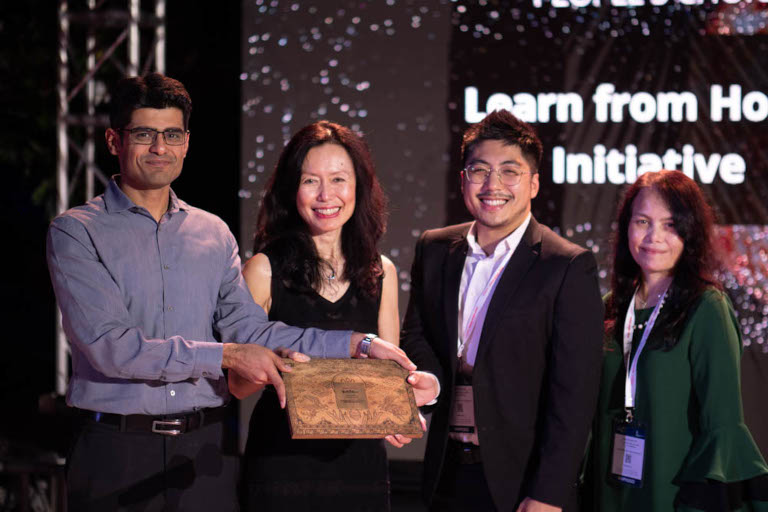 Winning the People's Choice Award 
The Learn From Home initiative, in collaboration with FrogAsia, YTL Communications, Teach For Malaysia, MyReaders, Pelangi, Kindity and CIMB Foundation, recently won the People's Choice category of the AVPN Constellations Award, beating out notable names such as the IKEA Foundation, Dream a Dream, USAID and the Bill and Melinda Gates Foundation by a landslide.
AVPN, Asia's leading social investment network, created the Constellations Awards to celebrate the remarkable ways in which social investors across Asia collaborate to address the complex challenges of our times. In June, a delegation from YTL Foundation was present in Bali to accept the award.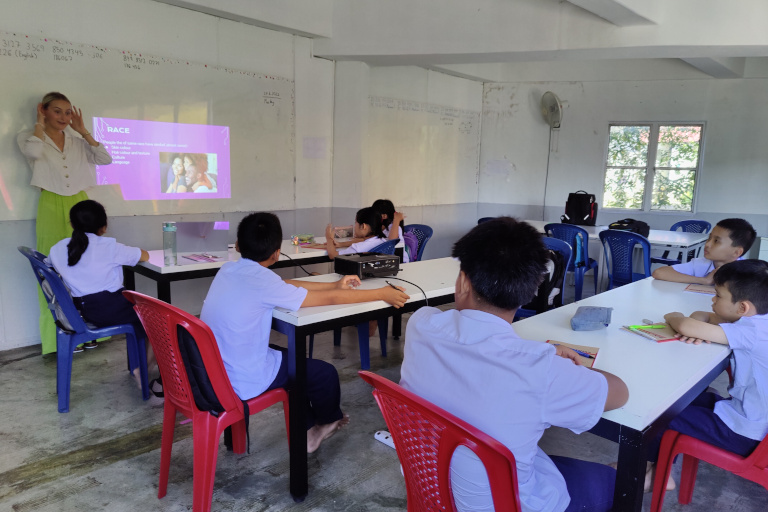 54C Outreach Programmes   
Since 2016, 54C has supported a number of community-based schools. However, they faced a shortage of teachers to provide in-person classes during the pandemic. In collaboration with Building Bridges Beyond Borders (BBB), a number of international volunteers were able to fill the gap. One such volunteer is Rachel Holden, from the University of Bath, who is presently volunteering over a 6-month period. She is teaching English, Mathematics and Science to over 75 students between the ages of 8 and 16 from four refugee schools: Children's Future Education Centre (CFEC), Kachin Refugee Learning Centre (KRLC), Advancing Children's Education (ACE), and the Myanmar Refugee Community Learning Centre (MRCLC). Apart from academic subjects, she conducts in-person classes on social awareness and character building, in line with the UN Sustainable Development Goals.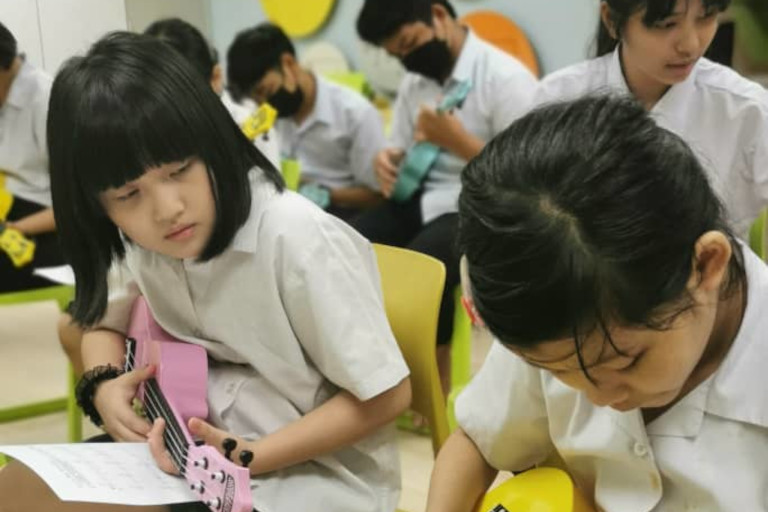 Music Classes at 54C
With classes having been placed on hold in the last two years, it was joyous to welcome 54C students back to the learning space for in-person music classes. Classes are conducted by a few educators from Tick-Tock Beats Music and Movement, a well-established music school founded in 2002. Nearly 30 students between the ages of 5 and 15 now have a chance to learn multiple musical instruments such as the ukulele, melodica and percussion. On top of which, preschool children are also able to practice dance movements.
The programme offers a platform to bring students a spark of happiness as they also prepare for a performance at the annual year-end Christmas celebration. Additionally, as some students are new to music, this initiative gives them the exposure to enhance creativity and confidence through the arts.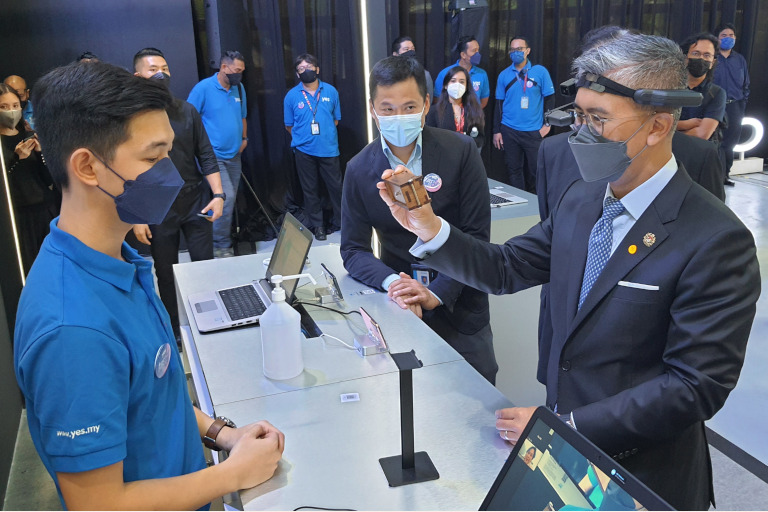 Scholar Update: Bruce Chin
Bruce Chin is a YTL scholar who recently graduated with a degree in Mechatronics Engineering from the Karlsruhe University of Applied Sciences in Germany. Today, he is based at YTL Communications as an Associate Product Manager.
At present, Bruce's budding career is directly tied to his undergraduate research on machine learning and smart systems. As an Assistant Product Manager, he is tasked with handling different products and IoT solutions from the company, as well as co-managing the dealer apps used by Yes dealers. He is also studying Android app development and will work on app development in the near future.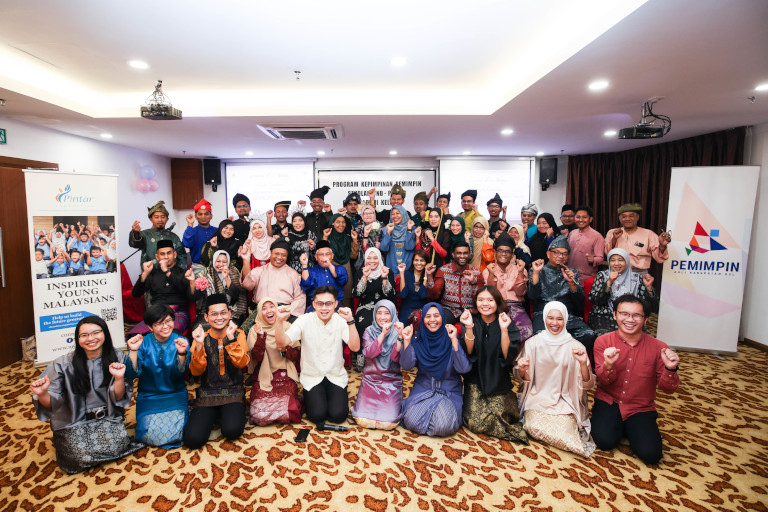 PEMIMPIN GSL 
On 10th August 2022, PEMIMPIN GSL organised a showcase and graduation ceremony for participants of the Program Kepimpinan Pemimpin Sekolah TNB-PINTAR, a one-year leadership programme comprising five academies organised in collaboration with PINTAR Foundation and sponsored by Tenaga Nasional Berhad. The programme focused on Leadership in VUCA and Managing Instructional Programmes to remediate learning loss in schools, as a direct result of the pandemic.
With a theme of Songket & Tradisional, a total of 33 school leaders from 11 schools situated across 11 states in Malaysia had the opportunity to join this festive graduation to commemorate their various successes throughout the one-year programme.
Three school leaders were also offered an opportunity to showcase initiatives they had done in their schools through implementing the School Improvement Development Plan (SIDP) they had developed over the course of the TNB-PINTAR programme.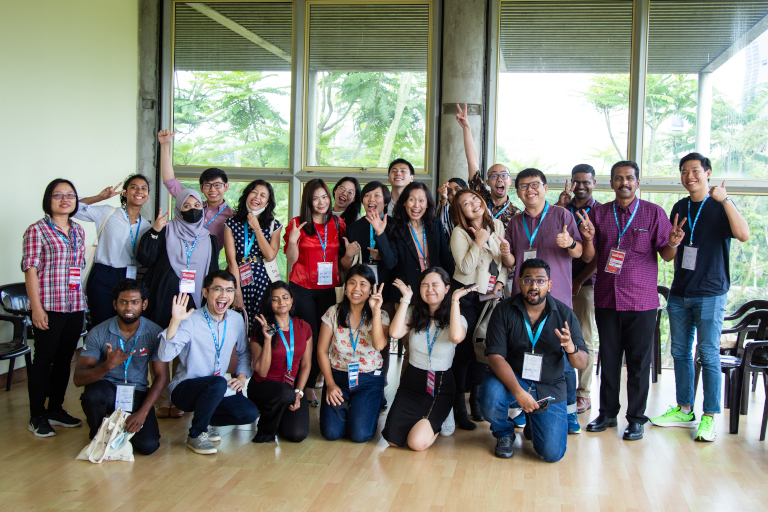 Acumen Academy Malaysia
In the past 3 months, 2022 Fellows expanded their leadership capacity through three of Acumen Academy's modules, namely Authentic Voice, Adaptive Leadership and Immunity to Change.
In June, Jacqueline Novogratz, CEO and Founder of Acumen, together with two Acumen SEA partners met Foundry Fellows over dinner and made a visit to Acumen Fellows at MySkills Foundation in Kerling, Perak and Epic Homes in Kg Gurney, Kuala Kubu Bahru to gain first hand insights into their work. She then left to Bali for the AVPN Conference (read our update above – Winning the People's Choice Award!).
A week later, the Acumen Academy's Build Conference was held where two Fellows, Will Chua of FOLO Farms and Dr Teh of Global Peace Foundation, spoke on Climate Resilience. Also in July, 150 social impact makers attended the inaugural summit hosted by the Academy. Leaders from various sectors got to spend the day with Acumen Fellows and experience what it is like to be a Fellow for a day. They walked away that day with tools and connections to create change, and 70% expressed interest in the fellowship!
Meanwhile, two of Acumen's Foundry Fellows got matched through the Knowledge Network. Maheswari of National Cancer Research Malaysia and Dr Teh Su Thye of Global Peace Foundation will now receive peer mentoring from Acumen Nexters, Acumen's cohort-based programme for early investors.
Be part of the 2023 Fellows Programme by submitting your application now by September 6 on https://acumenacademy.org/fellowship/malaysia.